Description
Join the BVCC for our first event of 2021
BVCC Business Book Club Kick Off!
January 20, 2021 | 5:30-7pm | ZOOM

Designed out of the simple desire to keep our business networking events alive (and well!) on an online platform. we are offering an interactive and educational twist to our much-loved Bevvies & Business networking event.
You are invited to a virtual gathering to talk about one business book per month that offers not only relevant business tools, inspirations, practices and teachings, but the opportunity to converse and connect with fellow local business owners.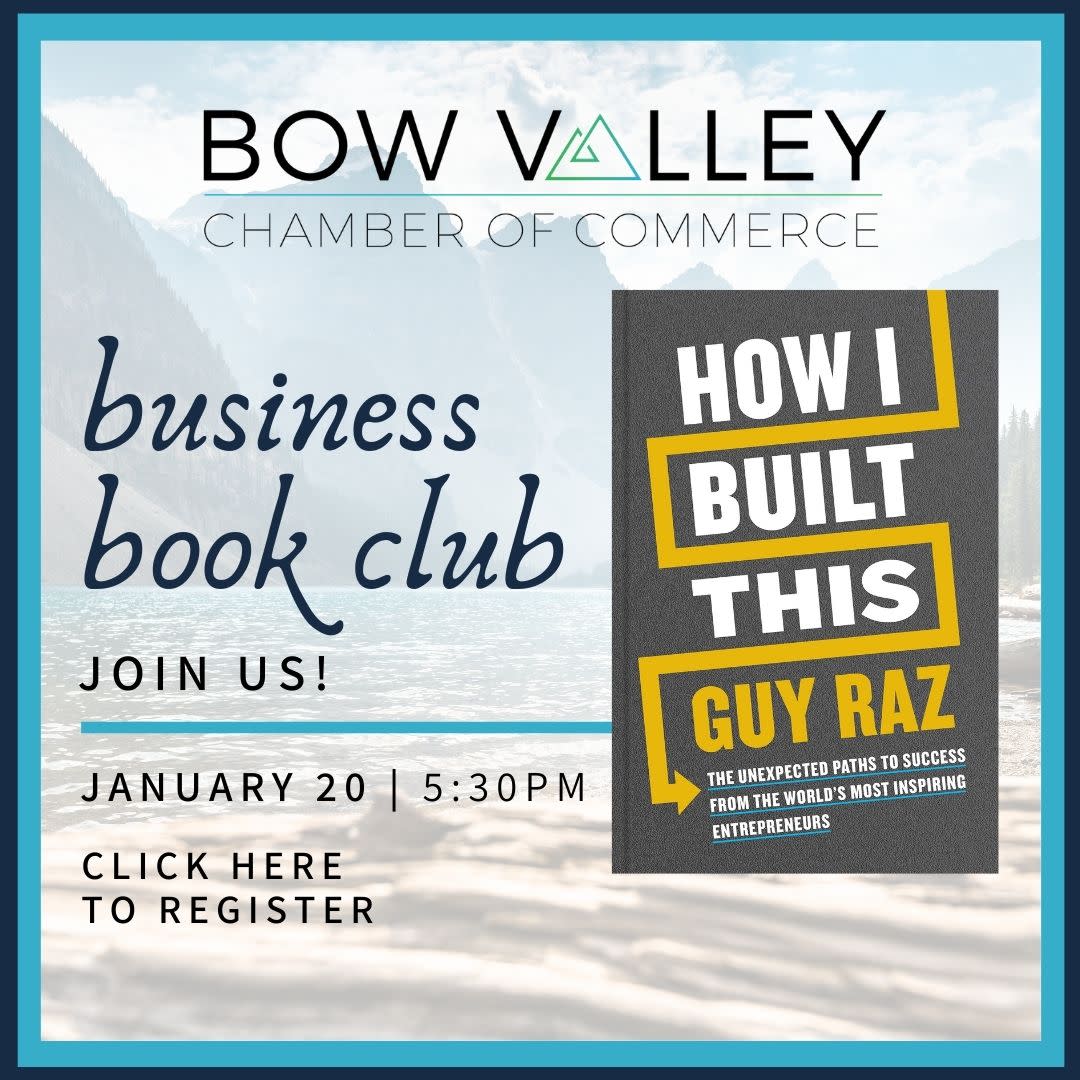 A local partnership with BVCC Members:
January's Pick:
How I Built This: The Unexpected Paths to Success from the World's Most Inspiring Entrepreneurs
Author: Guy Raz
January 20, 2021 | 5:30-7pm
*Event link provided upon registration via email
Want to #buyitinthebow? Purchase your book locally at Café Books for a 10% discount! The first 5 purchases get a free Le Chocolatier chocolate bar! Use "Bow Valley Chamber of Commerce Business Book Club" for discount in store.
Details:
Guy Raz, a longtime podcast host and interviewer of entrepreneurs, this book
dives into the stories behind some of the world's best-known companies. A narrative journey about innovators, entrepreneurs and idealists—and the movements they built.
This book touches on so many aspects of being an entrepreneur, that it would be hard not to find a nugget of insight, inspiration or relatability within these pages, no matter where you're at in your entrepreneurial journey.
Haven't read the book? Don't let that stop you from coming to hear more about it, this is a perfect book to intro our new platform, as the conversation surrounding the book may be just as beneficial as reading the book.
Have a favorite book you'd love to suggest? Contact us today!
Bow Valley Chamber of Commerce (BVCC)
(403) 688-5656 | askus@bowvalleychamber.com
PO Box 8525, Canmore, AB T1W 2V2